Welcome !
Blossom Family is a boutique family support practice that aims at supporting families, youth, children and Teachers to build peaceful and compassionate relationships. We believe that we can only create a peaceful world by first focusing on building loving and fault free homes, that are filled with unconditional love, trust and freedom. My name is Marwa Farouq and Blossom Family is my way of contributing to creating a peaceful world.
Join our community and get a link to download a free 4 parts workshop on Peaceful Parenting by Marwa - Watch Overview Video
Powered by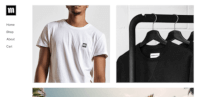 Create your own unique website with customizable templates.